2023 is here and it's time to celebrate!
2023 marks 20 years of sharing our passion for Recording Studios and Pro Audio brands with New Zealand. That's 20 years since we started our Trade Me store, and 14 years of running our online store: STL Pro Audio. We are extremely proud of what we have achieved with your support, it's been an incredible ride and we have plenty more planned.
To celebrate the 20 years, we'll be featuring one of our brands each month and offering a giveaway from them. We'll also look back at the history of our story and announce some of the incredible plans we have lined up for 2023.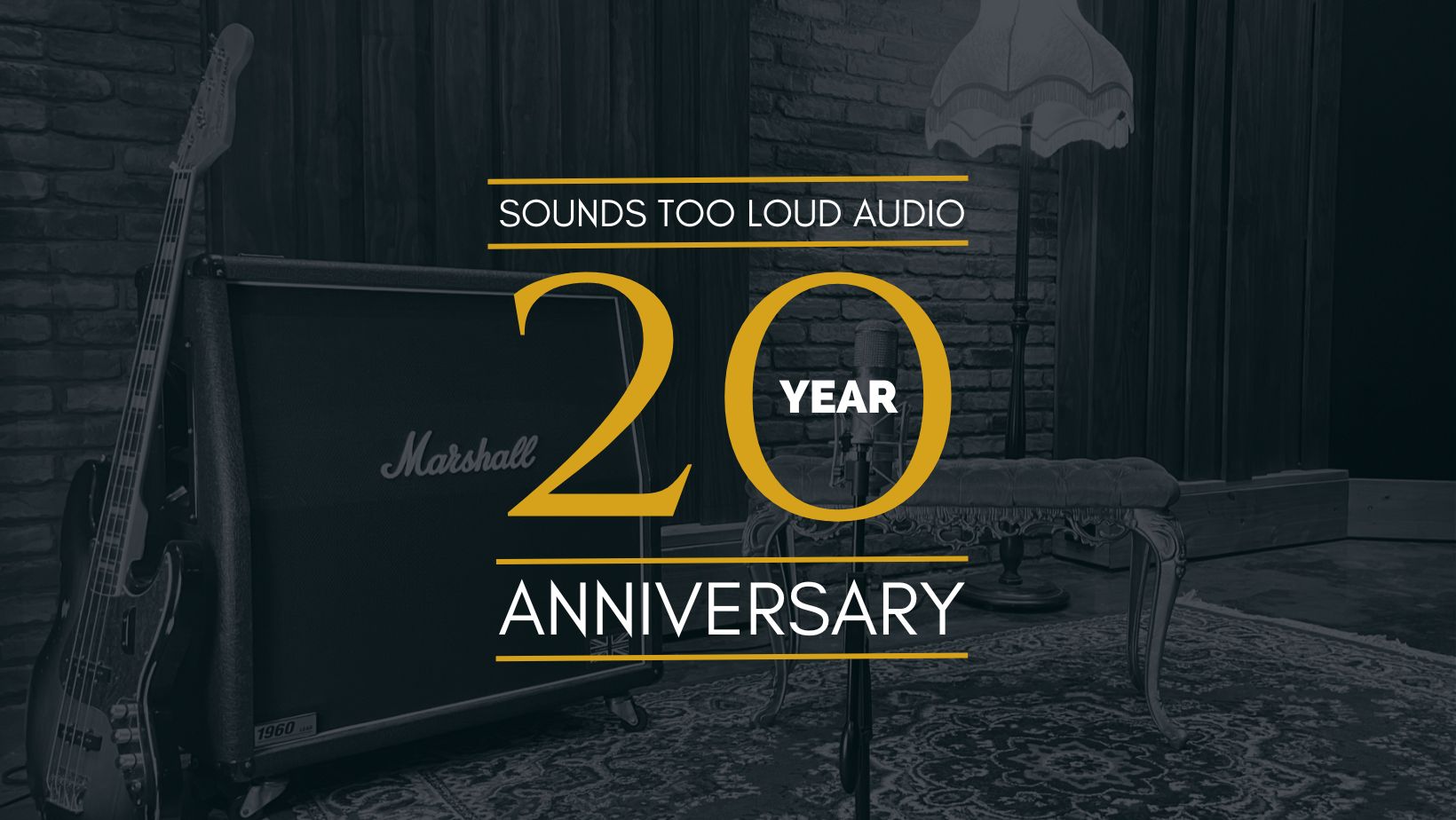 So firstly how it all began: TK (Founder explains)
"In the early 2000's I was looking for affordable microphones for my home studio. I got frustrated by the lack of depth of pro audio options in NZ. Back then, online shopping was limited to Ebay and international online shopping was a huge risk because it was the wild west with customs and scammers. So, I decided to start a pro audio import business importing products from the manufacturers, offering Kiwis a legitimate option locally. My core goals were: keeping pricing realistic and chosen brands had to be ones I felt were pro, and also needed. One of my motto's back then was 'If I need it and like it, others will too'. So in 2003 the Trade Me account Sounds Too Loud Audio was born. I had one brand CAD AUDIO, but it didn't matter. I was right, I had lit a spark with other pro audio enthusiasts who wanted exactly what I did. A kick ass mic for under $250 shipped overnight with tracking, and someone who had used it and could vouch it wasn't rubbish.
Initially starting with just CAD AUDIO, we grew with more brands and by 2010 we were at our first NAMM show and had brands, such as Rupert Neve Designs, Telefunken Pro Audio, Cascade Audio (Now Pinnacle), Lauten Audio and MXL Microphones.
Now in 2023, we have an import and distribution operation for 20+ brands, a nationwide wholesale network, and an E-store. Our products are installed in most universities, and we have designed, supplied and installed more than a dozen professional studios with our pro audio ranges.
I am so thankful to all of our loyal customers, brands, partners and supporters we have made friends with in the last two decades. It's an incredible business to be in - it's more than just a business, it's music and it's our passion.
Here's to the next 20yrs!"
TK
We've helped thousands of customers with their pro audio journey and thank you all. And we're not done, we have so much more planned and it's starting very soon. We're committed to helping you make an informed gear choice, so that's what we're working on and we can't wait to share it!
Don't forget, watch this space for our first Brand Feature and giveaway next month.
Thanks,
The STL Team.